I have two things I wish to share with you here.
The first is about how one of the best parts of a vacation is the anticipation of it. And with summer solstice just having happened we have lots of daylight to help us enjoy it.
The second is about the recent Hold Me Tight: A Transformational Weekend Retreat for Couples held with seven couples held in Calgary, May 13 – 15, 2016 and an invitation to attend the Canmore mountain get away Hold Me Tight in the fall, October 21 – 23, 2016.
Rejuvenate!
Well, here we are in the first couple of days of official summer. The longer days are so delicious. We're on the cusp of possibility. The summer is ahead. What sort of plans do you have for your summer? Is it a stay at home and enjoy what your community has to offer? Is it a holiday somewhere new to  have a new experience? Or a family get together ? Whatever you decide or have already decided I wish you a fun, relaxing and rejuvenating time! I came across this article that talks about the planning and anticipation part of the vacation process tends to give the largest boost of happiness. I'm thinking that being aware of that we can all put our attention and intention to enjoying all aspects of the vacation experience, before, during and once you return home.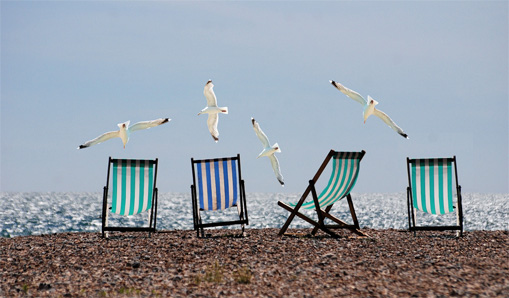 Hold Me Tight Retreat in Calgary Rocks!
From May 13 to 15, seven  wonderful, courageous, open and  couples got together for Hold Me Tight: A Transformational Retreat for Couples in Calgary with facilitators, Patricia Lavelle, Psychologist and Mel Sanford, Psychologist & Certified Sex Therapist.  This is the third time it's been held in Calgary, with the first one occurring just a year earlier.
Here's what some of the couples had to say:
Below a few comments about what couples found most useful, what they got from the retreat and their recommendation to others considering attendance.
I hope these will inspire you to attend our upcoming Mountain Get Away Hold Me Tight: A Transformational Weekend Retreat for Couples in Canmore, Alberta on October 21 – 23, 2016.
What did you find most useful about the retreat?
The opportunity to have some personal relationships- based important conversations with my spouse but in a safe, supportive environment. This was a much needed  conversation and the handouts are nice to have as a hard-copy.
Having the conversations with my partner after learning about the topic. I also found that breaking down the relationship dance extremely useful. I really liked the videos – seeing others was validating for me and useful.
Realizing that our challenges are not unique, they are normal and there is a solution. Building the four cornerstones and then the hold me tight conversation has completely changed how we communicate.
Overall did you get the outcomes you were hoping for?
Yes. I feel we are on a good path and even further ahead than I thought we would be
Yes, in many different ways but mainly allowed us to reconnect in a deeper and more meaningful way
I got more than I was hoping for
Time will tell, but we are leaving here feeling like we got the outcomes we were looking for, but also got far more than we expected to get. We both feel like new people
Yes
Yes and more so!
More than I expected. I believe for us there was healing and increased understanding. We have been to many "workshops, retreat" and read a lot but never got to the place of identifying the hurt and the "crazy cycle" in our life
Yes. I think it was helpful that we had some prior attachment therapy sessions.
Yes
I was happy to be exposed to the process and begin using each step. Very happy to have done this
Yes – A deeper understanding-Tools-Hope
Far exceeded my expectations

Would you recommend this program to others?
yes strongly recommend to do it before the situation becomes too grand and big. Bridge the gap before it becomes a chasm and this program will guide you in this
Yes! I already plan on mailing the book to my cousin
I would recommend that not taking the course is a bad idea. Every couple should take this course
Yes
Absolutely! Would like to see a refresher to take it to Level Two! (more)
Absolutely – Yes
Yes, I great starting workshops (this is what was there; not sure what meant)
Definitely, A good enhancer for even good marital relationships
Absolutely
Yes, definitely