About Patricia Lavelle, M.Ed. Registered Psychologist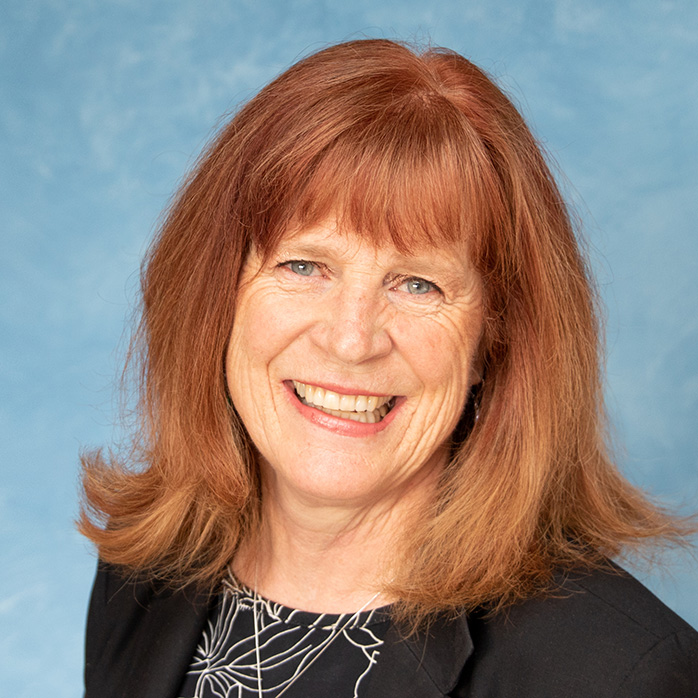 I would like to meet with you to give you practical tools and skills to deepen your emotional connections in your most important relationships.   I am a trained Emotion Focused Couple Counselor and collaborate with you to address matters in the following four areas of my expertise:
Resolving repetitive arguments in your relationship and creating more intimacy,
Improving your mood and developing self management skills for depression, anxiety, anger and grief,
Getting past debilitating traumatic memories, and
Helping with the challenges of medium and long term addiction recovery
My training is up to date in the evidence based approaches of Emotionally Focused Therapy for Couples and Individuals (EFT) and Eye Movement Desensitization and Reprocessing (EMDR) for trauma.
What I have learned over the years…
I strive to implement myself what I teach and guide you in. From a whole person perspective I encourage you to develop a plan for improving yourself in the four areas of physical, mental and emotional, relational and spiritual.
A little about me
I am an outdoor enthusiast, enjoying downhill skiing, hiking and backpacking. As well I am an "indoor enthusiast" with Pilates, enjoy reading, knitting, watching series and movies on Netflix. In this past year I have discovered the immeasurable benefit of our local library resources and use these frequently.
Live Your Fulfilled Life
I am enthusiastic about and committed to a collaborative working relationship with you to assist you in removing barriers to living a more fulfilled life and have increasingly positive emotional connection with yourself and in your closest relationships.
---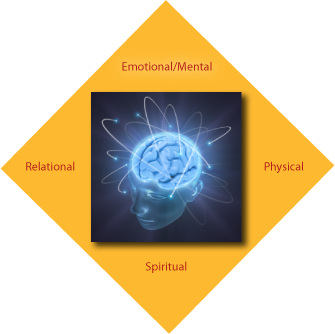 It's All Connected
As the diamond diagram suggests "Everything is connected". That notion makes intuitive sense and is based in research findings as well. How you are physically affects how you are mentally and emotionally affects how you are spiritually and relationally. From this whole person perspective,  in the counselling sessions you are invited to address both your specific problem area and how you are in each of the four areas. You will be encouraged to identify what you are already doing to feel good as well as where improvement might be needed. Then you will be given easy ways to implement and to bring an improved wellness in yourself overall.
What you can do right now…
How you may start your healing journey with counselling.
The physical practices could start with a complete medical examination with your family doctor to clear you for activity. You could start a simple walking program. Research indicates that daily walks of 30 minutes are beneficial to overall health and well-being. Or you could identify a sport or activity in which you are interested to begin. The point is to find something you enjoy and will do consistently.
The practices related to the mental, emotional and spiritual areas include everything from mindfulness meditation, self-relaxation, emotional containment methods, journaling and exploring how you get meaning and purpose in your life. Your counseling journey will focus on ways to manage day to day stresses and situations that you identify.
In the relational area, you will receive specific tools to identify where your main relationship is stuck and how to move out and past the stuck-ness toward more intimate and rewarding emotional connections with those whom you love and care about.