Mood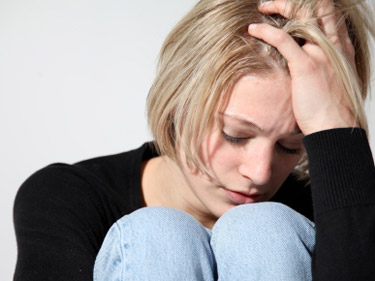 Are you a woman or man feeling down, irritable, anxious, lacking motivation and/or having negative thoughts over the past two weeks or longer which is starting to interfere with your enjoyment of daily life?
Then you may be having symptoms of depression which are treatable through counselling. While moderate to severe depression may require medication from you doctor in addition to counselling for optimum management, mild to moderate symptoms of depression can be treated through counselling alone. Start to reverse the negative trend right now.
Counselling can help you to challenge your patterns of thinking and feeling, and develop more beneficial self talk to get you back on track in all areas mentally, emotionally, physically and spiritually. You will learn hands on strategies to start using right away and improve your mood right away during the first session. You will be given a CD with Mindfulness exercises to utilize between sessions.
Follow up sessions help you to implement and maintain positive mental health patterns. Depending upon the severity and duration of the symptoms, you can expect to start feeling better after the first session and consistently maintain the positive changes with four to six individual counselling sessions.
REFERENCES
Feeling Good: Mood Therapy
The Mindfulness and Acceptance Workbook for Depression.
The Mindful Way Through Depression: Freeing Yourself from Chronic Unhappiness.